Angel Foundation of Florida
Who We Are
When we founded the Foundation in 2003, we wanted a platform that provided direct outreach to our community, from our community. The Foundation's focus has been to improve the quality of life and shape the future of our community by developing resources and supporting initiatives that address local needs.

Our "Angels" are volunteers, businesses, churches, and organizations that help meet the needs of families in crisis by providing them with temporary practical and financial support so they can get back on the road to self-sufficiency.Since its inception, the Foundation has given back over $2,000,000 in grants, goods and services to our community and has helped hundreds of families.
We Love and Appreciate Our Volunteers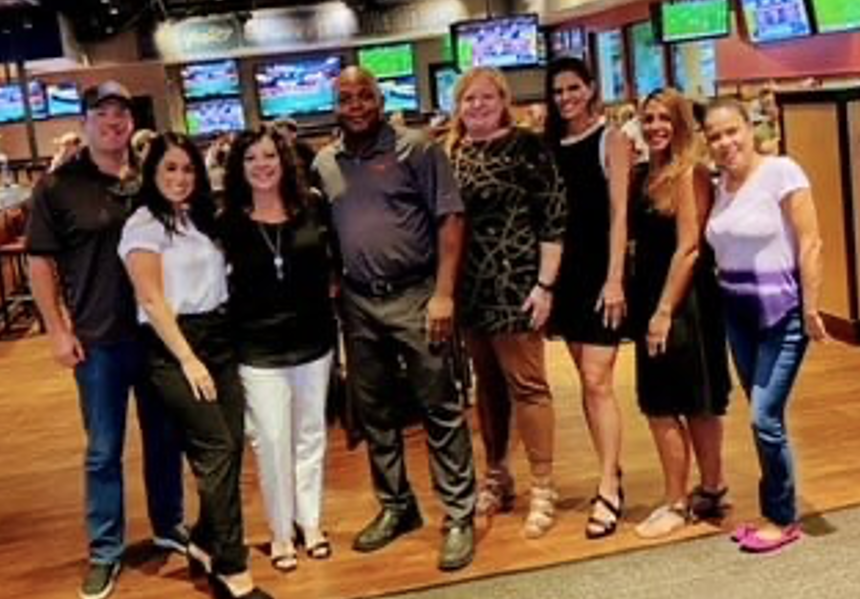 Our Foundation Angels are fulfilled as they give back to the community using their time, talents, or treasures to bless someone in their time of need. Our Junior Angels program is training our future community leaders by providing students with opportunities to serve our community and give back to their neighbors during a time of crisis.
Even in tough economic times, our Sponsors and Volunteers continue to support our mission. We could not do it without your help! We appreciate all those who make our mission a success! To fulfill our mission to "partner with businesses and individuals to be a caring resource for families in our community experiencing a temporary crisis due to a life-threatening illness or catastrophic event", we host two fundraising events each year.
Our signature fundraising events are The Greater Brandon Charity Golf Classic and Evening of Hope held annually each year. We hope you will join us and participate in our first-class events and unique programs to take care of those in our community in need.
Families in crises need your help!
Your time, talents and treasure are our greatest asset.
We cannot achieve our mission without the help of our community. Your time, talents and treasure are our greatest asset. Be part of something bigger than you by being a part of this wonderful organization.
If you are interested in becoming a volunteer or offering your services on behalf of the Angel Foundation, please contact our office
Please contact our office at (813) 689- 6889 or click on the "Learn More" button to sign up!